Acacia stakes
The wooden turned stakes we offer can be sharpened or not sharpened. Their processing on a special machine gives a smooth surface to the stake. They are aesthetic in appearance with guaranteed high durability of wood and peeled. Their length varies from 1 to 5 meters, and the diameter varies widely as the standard ones have a diameter of 6/8, 8/10, 10/12, 12/14, 14/16.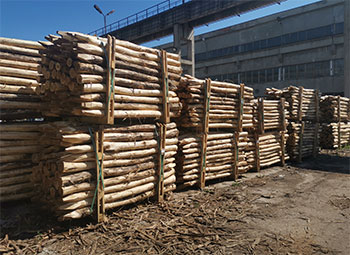 Round peeled acacia stakes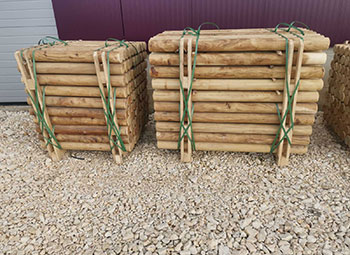 Rounded Palisades
FSC certificate
The FSC certificate guarantees the end user that the timber and timber
products originate from forests which have been inspected and assessed in accordance with
social, economic and environmental criteria and meet
requirements of the Forest Stewardship Council – FSC.